TEA FOR TWO – COVID STYLE
The pandemic has affected every one of us in myriad unknowable ways and its overall impact, both short and long term, is still being debated and digested. Those of us in the landscape industry were extremely fortunate to be deemed 'essential' and could continue to work. Operating outside was an added bonus, making social distancing easier, however, things were challenging: long lines for materials, dramatic supply chain shortages and mask mandates reshaped our new work reality.
With everyone sequestered at home, homeowners (with the means, of course) revisited their properties and spent a lot of time online dreaming about new possibilities. With fears of unending or possibly future lockdowns, families rushed to upgrade their homes and the demand for home improvement services skyrocketed. Pool demand alone tripled, with one in three new clients interested in a water feature versus maybe one in ten prior to the pandemic.
Many smaller and quieter changes made their way into the landscape too.  Tired of seeing only their closest family members and desperately looking to re-connect with the outside world, people started doing something I have never seen before: setting up chairs in front of their homes and hanging out in them. It became sort of a 'thing' locally to see small family groups together, deliberately avoiding the privacy of their backyards and sitting in the front yard on public display. Mostly two Adirondack chairs showed up facing the street, but other groupings, mini size chairs for kids and fire pits included, could be found placed at a safe distance from the sidewalk so homeowners could observe passersby or even attempt a safe distance conversation.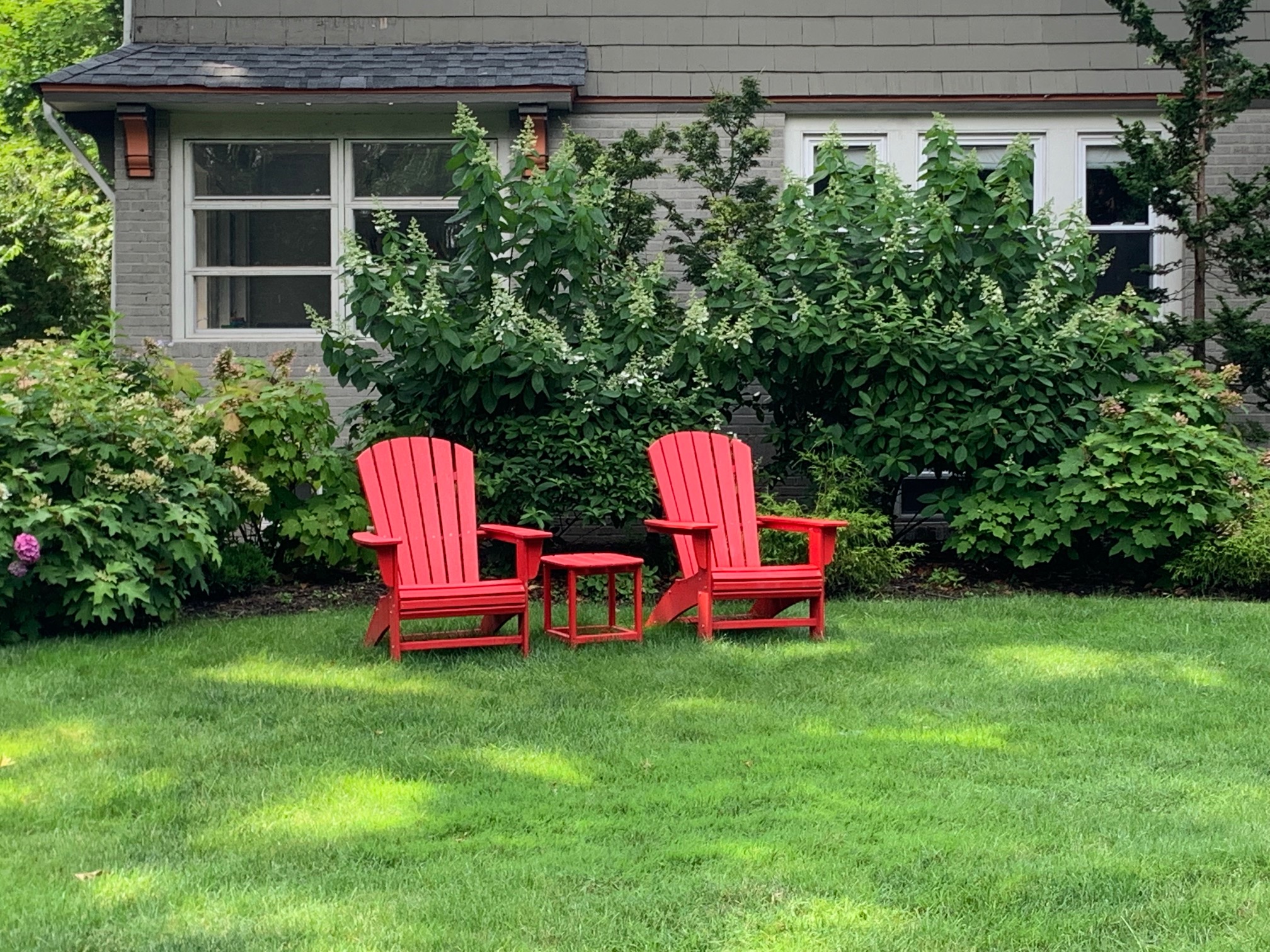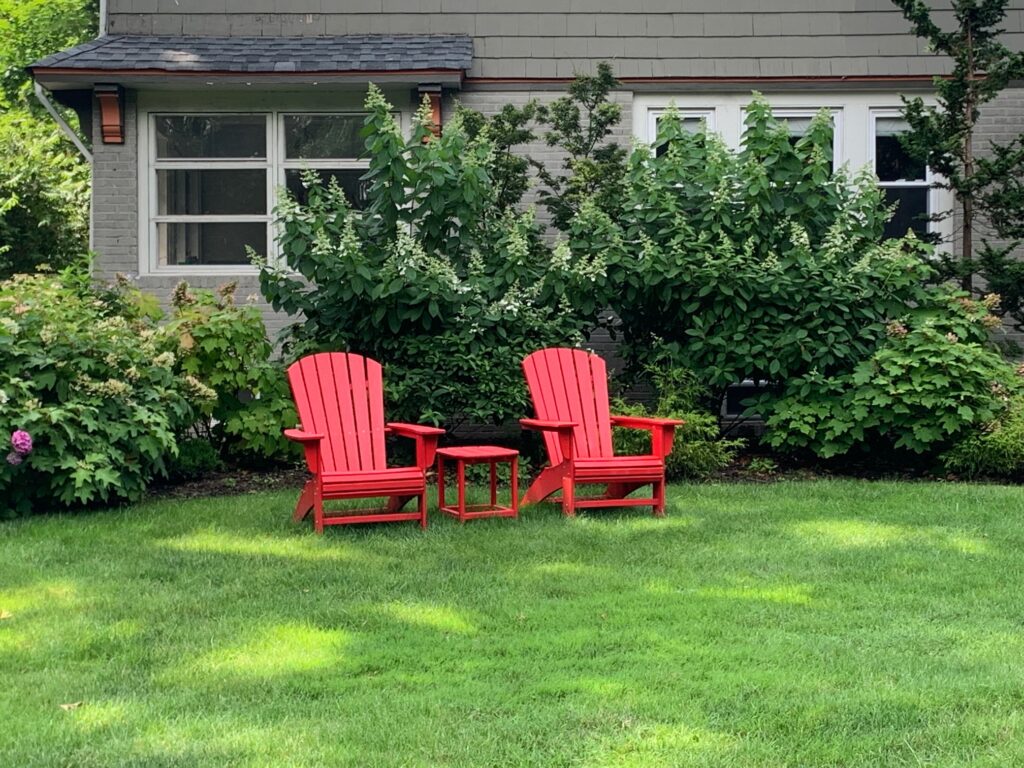 As the pandemic restrictions lifted and people went back to their more regular habits, it seems the chairs have remained as a visual reminder of our two long years of lockdowns (may they never return). I took lots of photos of this Covid mania and while thinking of a way to title the phenom, I checked out the lyrics for 'Tea for Two' and found these words: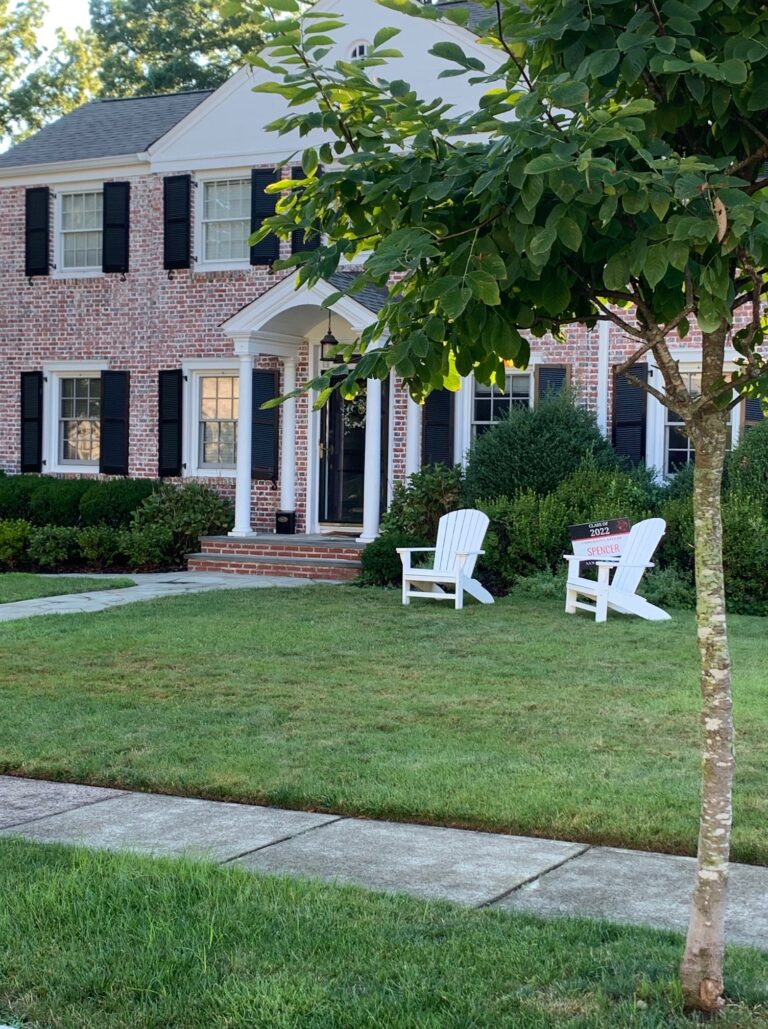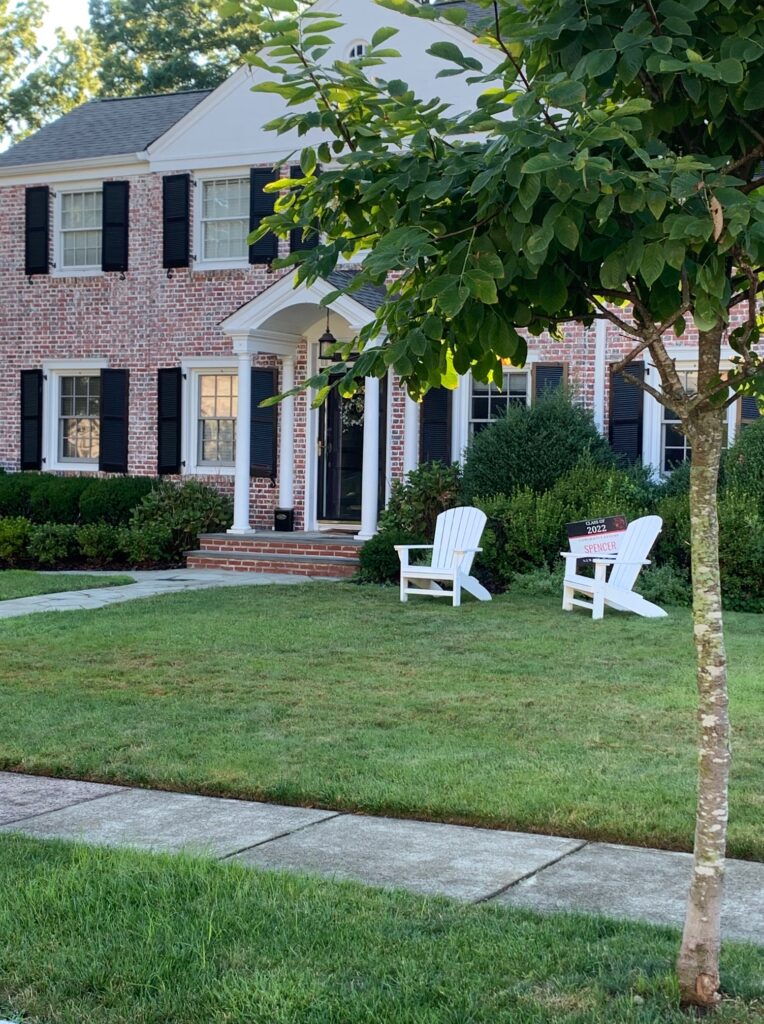 Nobody near us
To see us or hear us
No friends or relations
On weekend vacations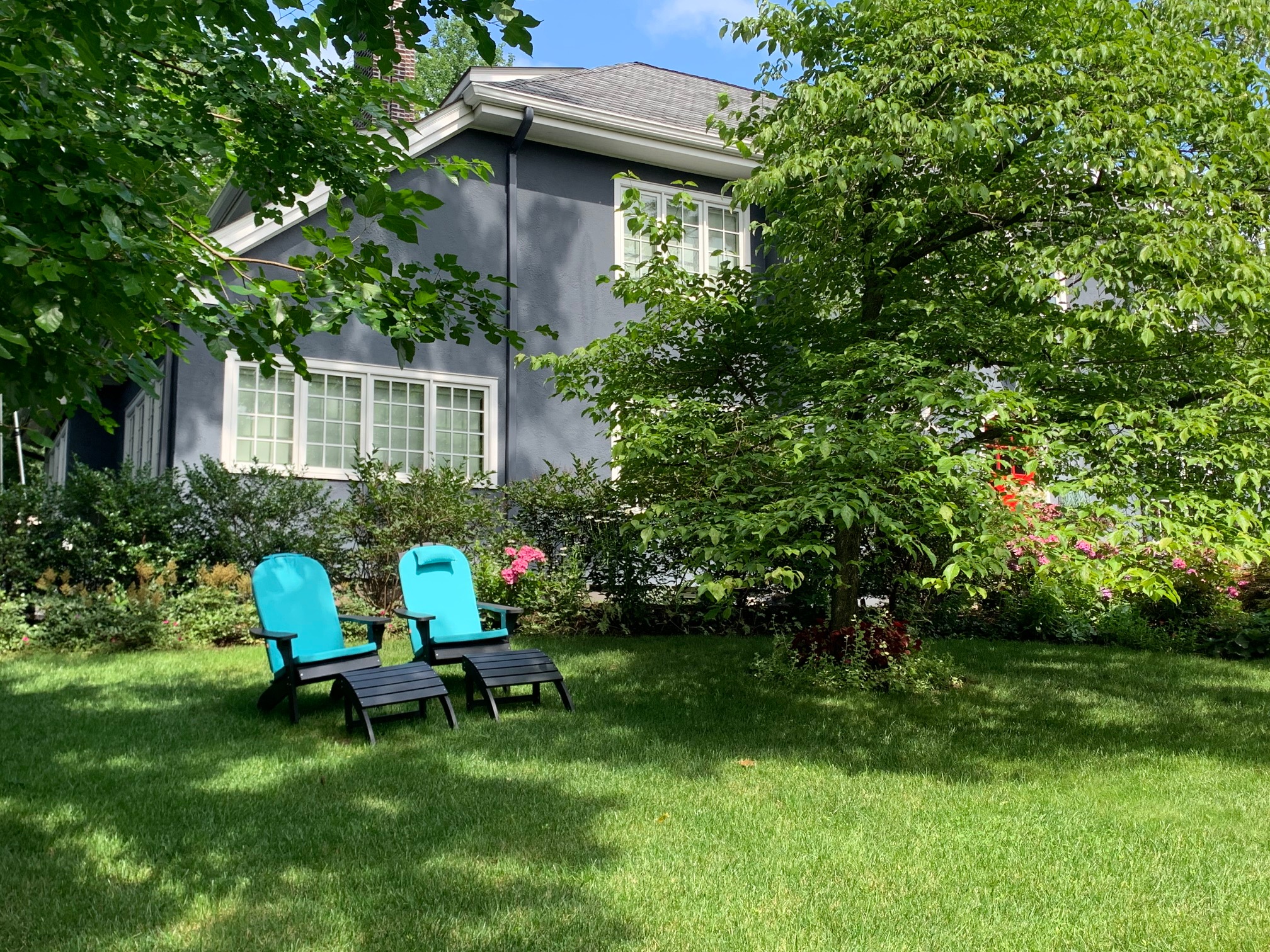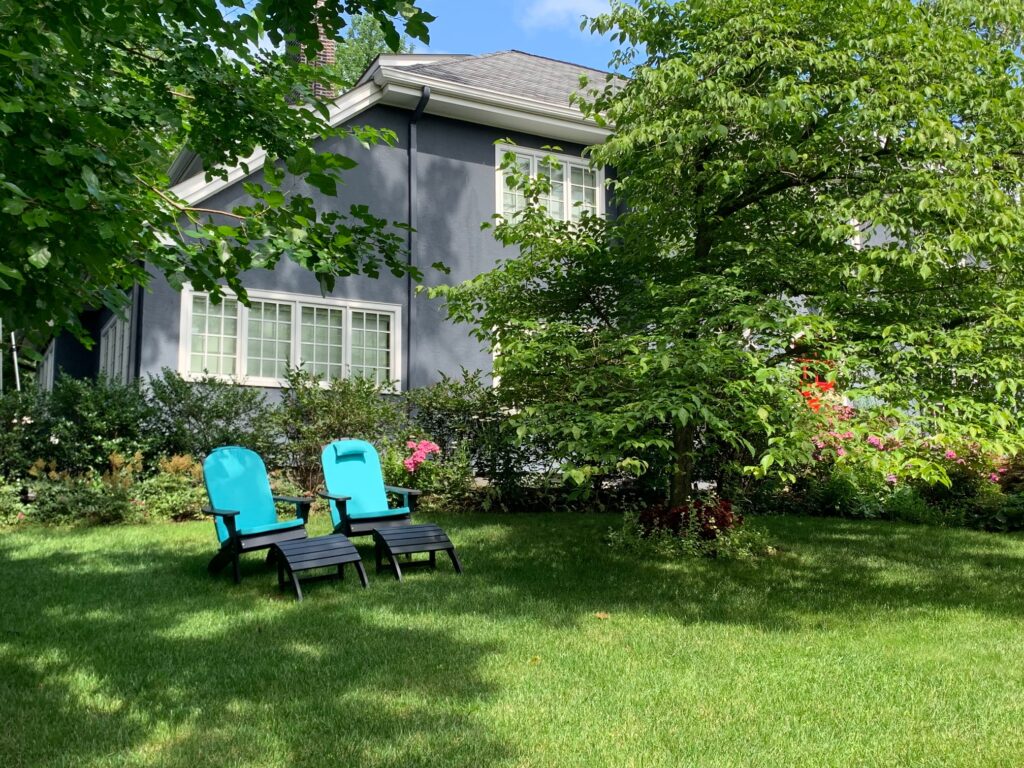 Of course, a dreaded virus didn't inspire the song, but oddly the lyrics sort of speak to the moment. I'll add at this point that I am not a fan of Adirondack chairs. They show up too often and there are far more interesting (and comfortable) choices for outside furnishings. Nonetheless, the default selection for most Americans remains the Adirondack, so no surprise, that was by far, the most visible option seen. Like the virus though, I wish they would go away now, if only because of the tragic memories and loss of which they will forever remind me.
Conversely, one other Covid-related landscape trend, and one which I hope never goes away, was the surge in requests for kitchen gardens. This trend was discussed earlier in my blog post of May 2020, however the pandemic added rocket fuel to this one.  Nothing like empty shelves at the grocery store to inspire growing your own food. Kitchen gardens are a great place for kids to learn that food doesn't come from the supermarket, and for grownups to learn the pleasures of their own harvest, not to mention the mental health benefits of real contact with nature. For the deluxe Morristown designer show house 'Splendor in September', we designed a large 'farm to table' outdoor space featuring an upscale kitchen garden. The show house, albeit delayed by months due to Covid, did finally take place and we even won the coveted Tulip Award (best in show!) with many visitors commenting that the kitchen garden was by far their favorite feature. It certainly was mine!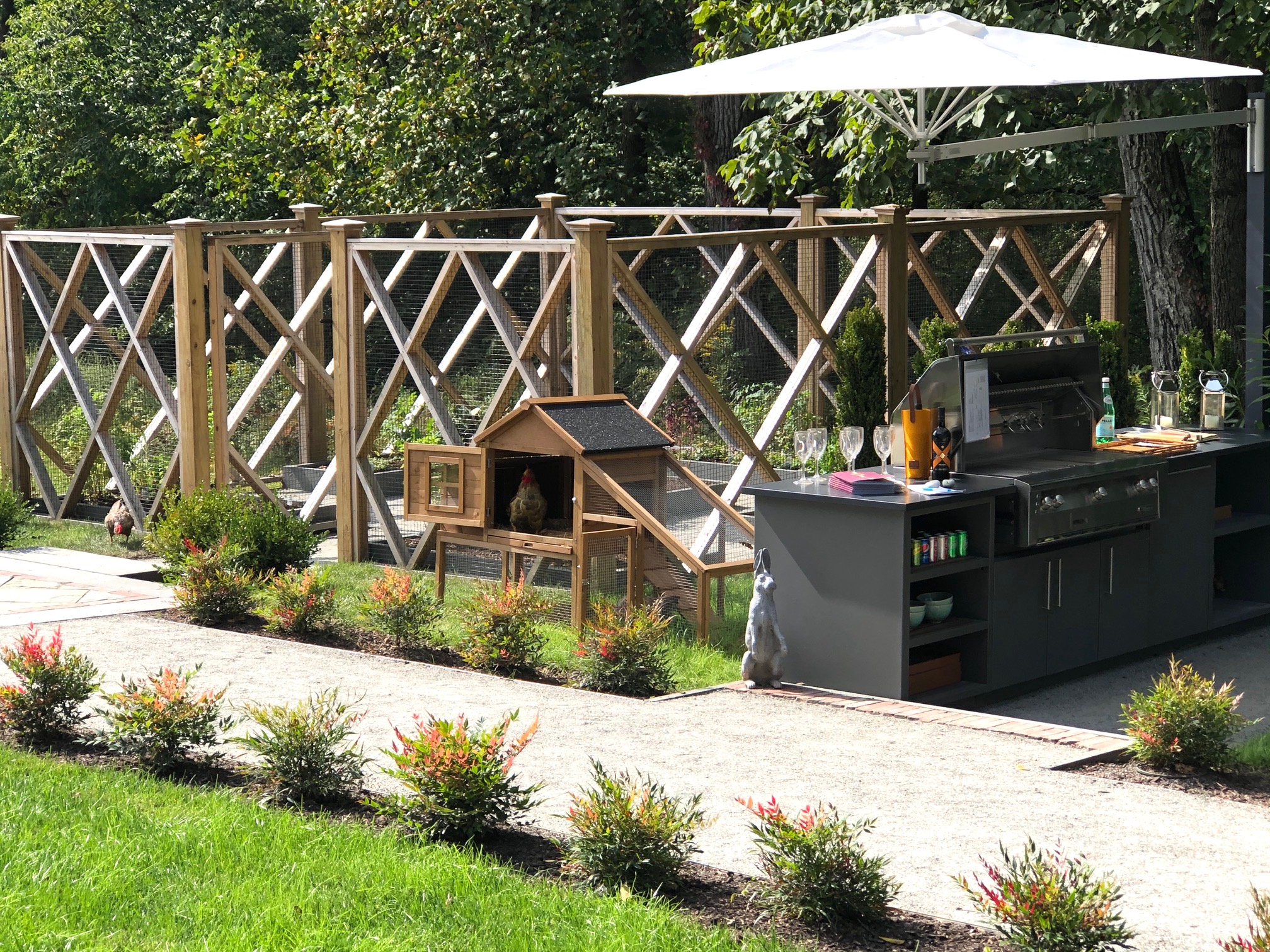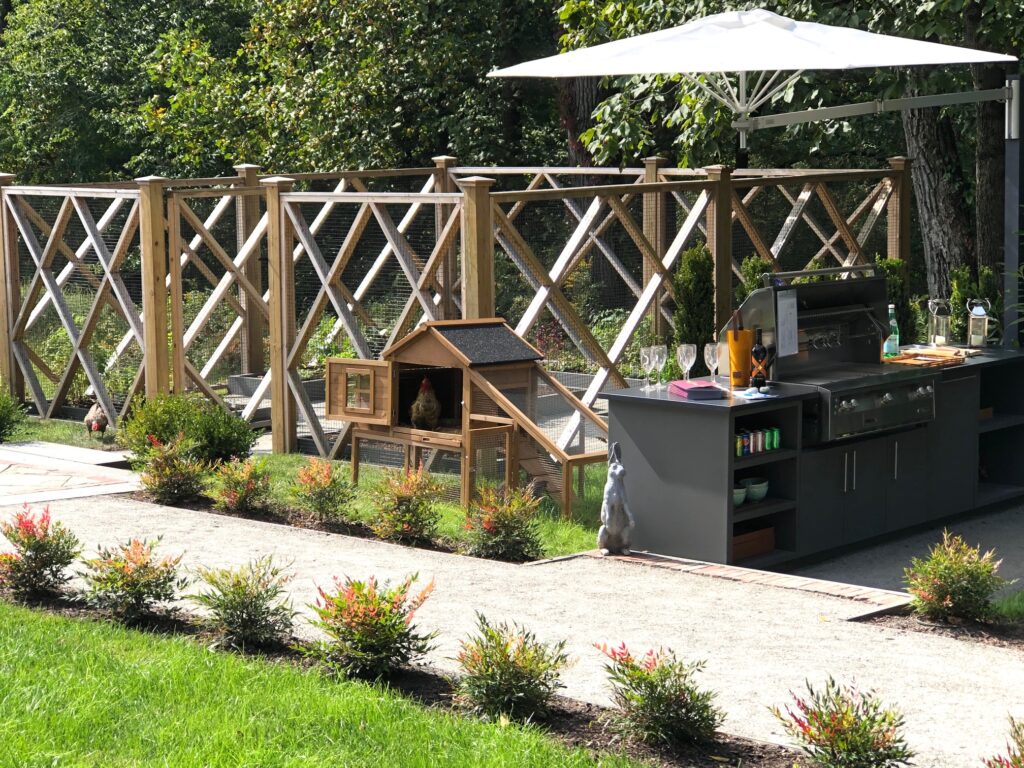 Here is a small sampler of the many possible variations on the kitchen garden …..please reach out to us anytime for assistance designing yours!
The Suburban Lot is a (somewhat) monthly blog that highlights topics and issues unique to the suburban landscape.  For assistance with any of the above information please contact Mierop Design, a complete resource for landscape design, installation, outdoor furnishings and property maintenance services.