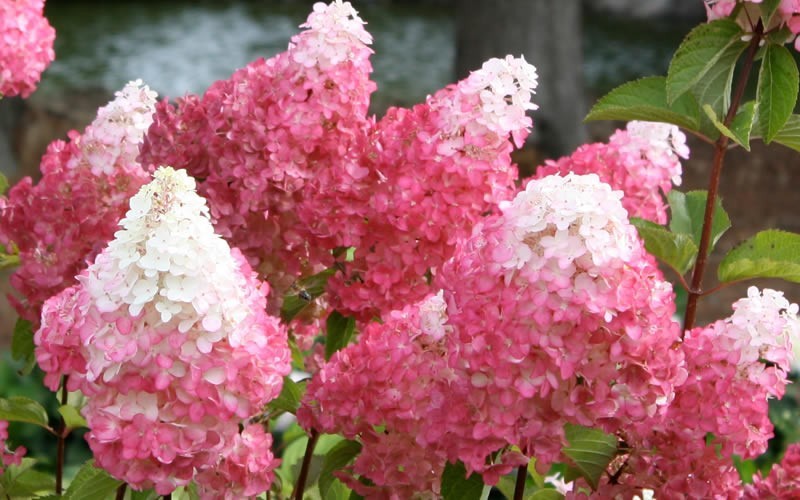 The most requested flower in my landscape projects is the hydrangea. Whether it's the standard blue mop heads, lush oak leafs and upright panicle forms, they are beloved by all for their showy, large and long lasting summer displays.
This spring, however, most everyone was bemoaning the fact that hydrangeas looked terrible, and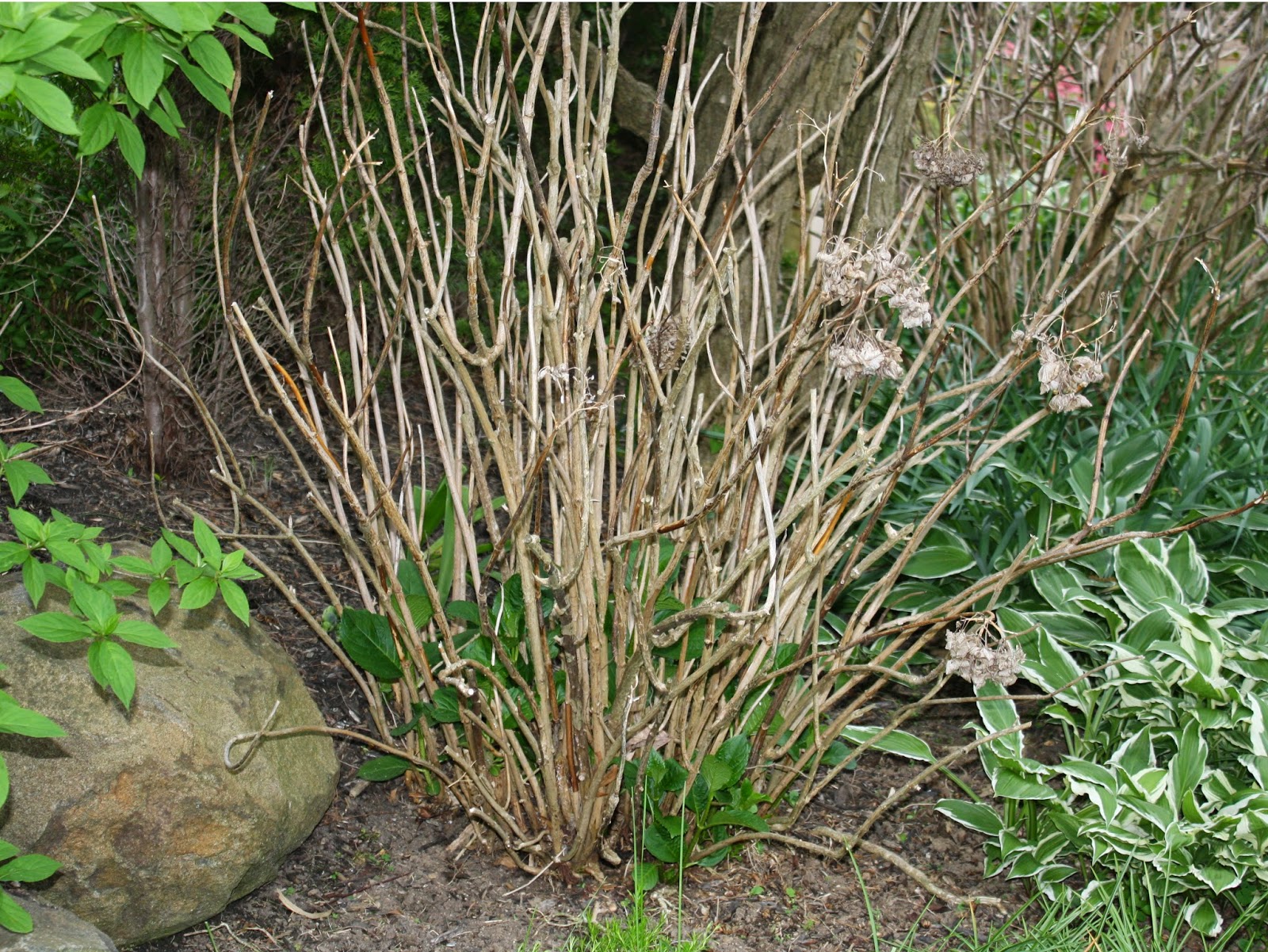 many took this quite personally. During my spring walking tours, I was amused by hearing the same quote over and over: "my hydrangeas look terrible" ……as if it were just hydrangeas on their property that were suffering.  Many, mistakenly, thought their hydrangeas were dead and needed to be replaced. And after two bad winters and two bad summers of hydrangea performance, many were counting on 2016 as payback time.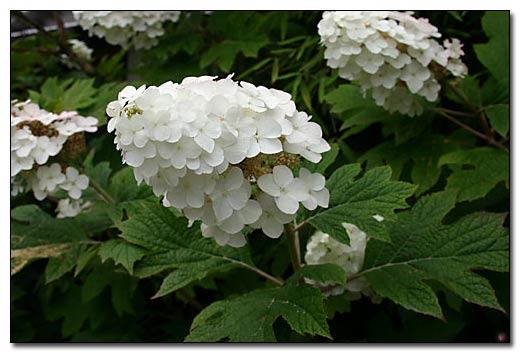 Let's set the record straight. Hydrangeas are far from dead, in fact, the oak leaf varieties are right now putting on a banner show. They did, however, mostly look dead this spring. Winter as you may recall, was quite mild. On Christmas Day we almost considered eating outside. Plants were fooled by the warm temperatures into producing lush buds all set to leaf out and flower, when they were struck by a hard, late frost. Mop heads bloom on 'old' wood (meaning wood that was produced during the previous growing season). So the net effect was that all the tender buds and canes on the plants were lost to the unexpected frost. The plant effectively died down to the ground. The root system, however, was fine which is really what you need to care most about.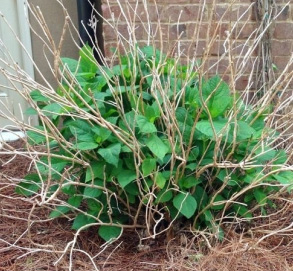 Since spring, hydrangeas have pushed up tremendous new growth from the base, effectively creating an entirely new shrub. Some of these new canes could flower this year, but most likely will create new wood that will flower next year. Varieties that flower on both 'old' and 'new' wood will see the most flower production this year.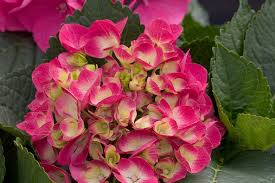 So although I don't predict a banner summer for mop heads or lace caps, the good news is that oak leafs (Snow Queen, Ruby Slippers), smooth hydrangeas (Annabelle and the newer Incrediball) and upright panicle types (Pee Gee, Limelight, Little Lime, Strawberry Vanilla) are doing beautifully and we look forward to enjoying their performances as the summer unfolds.
Then, as most typical garden lovers, we will dream some more about the flowers we love the most, and what they will look like in full flower in our gardens NEXT year.
The Suburban Lot is a monthly blog that highlights topics and issues unique to the suburban landscape.  For assistance with any of the above information, please contact Mierop Design, a complete resource for landscape design, installation and property maintenance services.