SPRING AT VAN VLECK HOUSE & GARDENS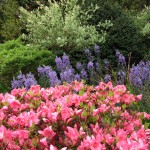 It's finally spring and the urge to spend time out of doors is powerful. The sights and smells of a fresh new season are exciting, especially after such a protracted winter indoors. The time is here to get that spring 'to-do list' going.  A short series of classes offered at Van Vleck House & Gardens  by me and my business partner, Frank Contey of Terra Graphics, can help jumpstart your season.
Entitled Landscape by the Yard, we will be teaching four sessions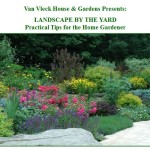 beginning Wednesday, April 1st. The first class, "Think Spring" will focus on key chores for the 'do-it-yourself' gardener, as well as highlighting design considerations that inform all outdoor room planning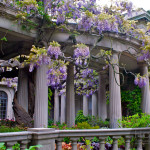 Best known for its gigantic, dramatic swags of wisteria that flower in May, the Van Vleck property is extraordinary from both architectural and landscape history perspectives. Originally built as a private residence over 140 years ago, three generations of Van Vlecks lived on the 5.8 acre estate and developed the grounds. In 1993, the property was gifted to The Montclair Foundation by heirs of its last resident, Howard Van Vleck. A recent capital campaign has raised funds to update the facilities and attract more annual visitors to this extraordinary suburban jewel. Last year saw the debut of a new educational facility with programming for both children and adults in our community.
I was privileged to have been asked to assist the campaign kick off in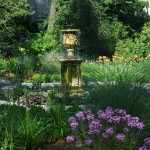 2008 by designing and building the formal "Tennis Garden" with my partner Terra Graphics. Last year, Frank and I were again fortunate to have been asked to host the educational launch with a series of classes for adults. More recently Terra Graphics completed an extraordinary mosaic "Butterfly Garden", superbly designed for children by Molli Dowd of Afterglow Design. The Butterfly Garden will debut this spring and I am sure it will become a favorite local activity for parents and children.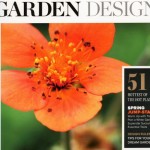 Landscape by the Yard was given a nice nod from Garden Design Magazine! Classes begin Wednesday, April 1st and run from 7:00 pm to 8:30 pm at the Educational Center. Visit vanvleck.org for further details.
We hope to see some of you there!!