Fortunately, blizzard Jonas didn't snow over my vacation plans. After three hours on the phone, I managed to change my departure date and get out of Newark Airport a mere two hours before it shut down for several days. A six hour flight turned into a 22 hour adventure, complete with a layover in San Francisco. But, as soon as I crossed the lobby at our hotel along the Sea of Cortez at the end of the Baja Peninsula – I knew it was all worth it!!
Sun, sand and guacamole for one whole week! As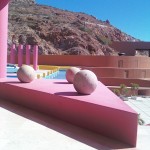 a landscape designer, however, I'm always traveling with a creative eye – judging how everything looks and searching for elements that I can borrow and adapt in my work. It becomes a hunt for inspiration and makes the trip more interesting.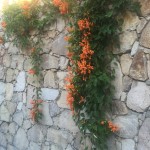 Due to an explosion of interest and availability for tropical annuals over the last several years, many commonly used selections are now readily available : bougainvillea, mandevilla, croton, trumpet vine and aloe. Of course, in their native habitat they grow far beyond what we can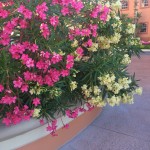 expect in our zone 6, but nonetheless we can enjoy them for the short show we get between May and October. I love the way Mexicans are not afraid to mix strong colors- in fact, the more the better.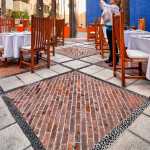 Aside from lush tropical vines and flowering beauties, Mexico offers great inspiration for hardscape areas. Exciting textural combinations, mosaic accents and dramatic stucco colors look so appropriate in this sunny environment. I look forward to adapting some of these ideas into my suburban projects. *photo Carlos Martin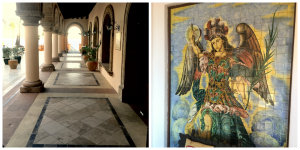 The Suburban Lot is a monthly blog that highlights topics and issues unique to the suburban landscape.  For assistance with any of the above information, please contact Mierop Design, a complete resource for landscape design, installation and property maintenance services.