This blog has been very quiet for a long while. Winter left much weather damage in its wake, and spring brought rains that seemed never to stop! The season finally feels off to a very late start – with replacements to damaged trees and shrubs almost behind us.
The early months of the year were a boon for press for Mierop Design. Many thanks to interior design firm, House of Funk, for their series on local women who own their own businesses. I am very grateful for their blog about me, which is re-posted here…and to Monrovia Growers (a most favorite resource for great plant materials) and Houzz (an on-line community for design professionals) for their mentions and awards.
Lisa Mierop of Mierop Design: Women Who Own It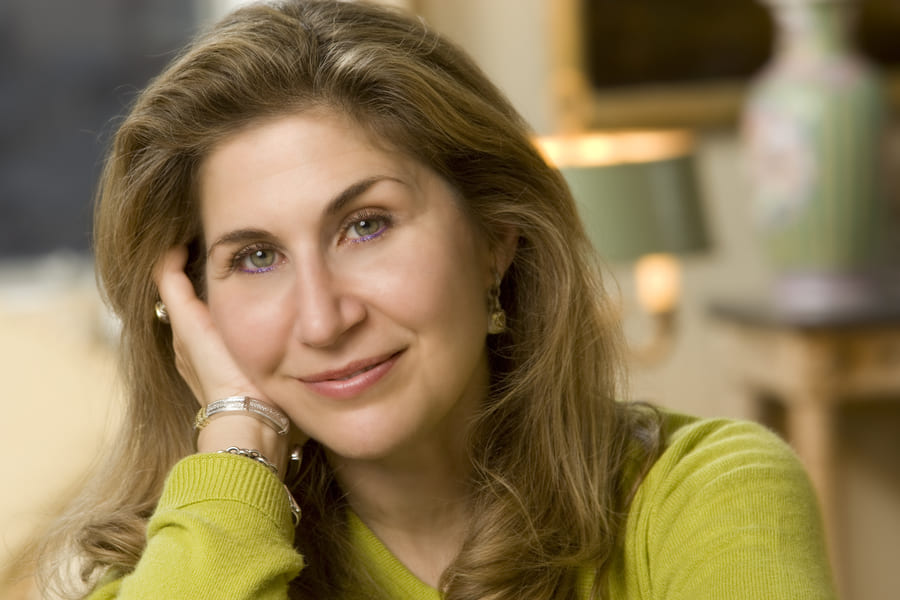 For landscape designer Lisa Mierop, a garden has to work in all seasons.
Mierop's takes into account the form and function of both the home and landscape, as well as the homeowners' aesthetic and needs. The result: Gorgeous landscapes that bring daily joy to its inhabitants and increase a home's resale value tenfold. Mierop has taught classes for The New York Botanical Garden, The Montclair Garden Club, and Van Vleck House & Gardens, and has been featured in several notable publications including The New York Times, Montclair Magazine, and Design NJ. Thanks to hard work and dedication, her business, Mierop Design, has evolved and grown organically over time, making Mierop a household name around town. Read on to see how her journey unfolded.
How did Mierop Design come to fruition?
Many years ago, upon finding myself at home with a newborn and unable to get out and work in my garden, I entered an amateur design competition in Garden Design Magazine. I submitted images of my home garden, a garden that I had worked on for many years. To my complete surprise, I was awarded the Grand Prize Golden Trowel Award, and had four pages of color press published in the fall of 1995. The press was picked up by additional publications at the time, the phone started to ring, and my business was spontaneously born.
What is the most rewarding thing about being your own boss? The most challenging?
Being able to pick and choose the projects I want to engage with is very satisfying. I can tell if I am the right fit for a specific client or house, and I work to match my skills with what is called for by the homeowner or a certain property that speaks to me.
The most challenging aspects of a project are always around scheduling. Weather delays often cause deadlines to be pushed out for reasons beyond our control. Unavailable or delayed materials can undo the best plans. Coordinating multiple subcontractors is always tricky too, so keeping a project moving economically is a dance in which the steps keep changing as you're moving.
How has running your own business changed your outlook on life?
I never set out to own my own business and I was quite nervous about creating one around my interest in gardening. I feared turning my passion into "work." This business literally found me, but once in, I committed to doing it my way. This meant finding a path that was a bit unconventional, but one that proved successful because I brought my personal artistic style and hands-on gardening education to the table, as opposed to a more traditional construction /contractor background. Many landscapers are contractors, not artists/designers, which is what differentiates my path from the rest. I have a strong sense of scale, texture, and space, and I really know what grows locally in Montclair soil because I spent so many years working in my own garden and learning from that. In the past, I did manual labor for my company—even as the artist behind the vision, it's important to get your hands dirty and be a part of every aspect of the project.
My outlook has changed because I learned that if you are good at what you do, and are willing to work hard at it, you can always find work and create income. I also believe that trust and integrity, almost more than talent, are key to successfully operating long-term with clients.
Best part of the job:
My favorite days are planting days. This is the day, perhaps months after a project is initiated, that the plant truck shows up, the crew is ready, and that I, with plan in hand, start to set things up on the ground and see what has been in my head for all this time. I enjoy art directing those days and tweaking the original design so that everything feels just right in the end. Anyone can draw a pretty planting plan on paper, but it's really getting into the dirt and seeing color and texture relationships in the field that allow a clear vision of what is and isn't working.
Most surprising part of the job:
Right now what surprises me most is how seriously people are investing in outdoor living. I am of course very happy about this trend, but never expected to see it grow to this extent. Many customers are building extensive outdoor kitchens and adding pools. They are adding value to their properties and extending the year-round use of their outdoor spaces.
Why is a beautiful landscape an enduring home investment?
A beautiful landscape completes every home and adds to its resale value, both short-term and long-term. Mature gardens add distinct character to a property and today's home buyers are happy to spend more to own a landscape that is both beautiful and functional for entertaining and relaxing for the whole family. An unkempt, neglected, or overgrown landscape is a clear negative to home buyers. I often seen landscaped homes sell quickly, with comments about how the finished outside rooms were the "hook" that made the sale.
Your favorite flowers to plant:
I am fairly traditional when it comes to flowers: Nantucket roses and hydrangeas. There are many perennials that I love too, especially catmint for its long flowering season.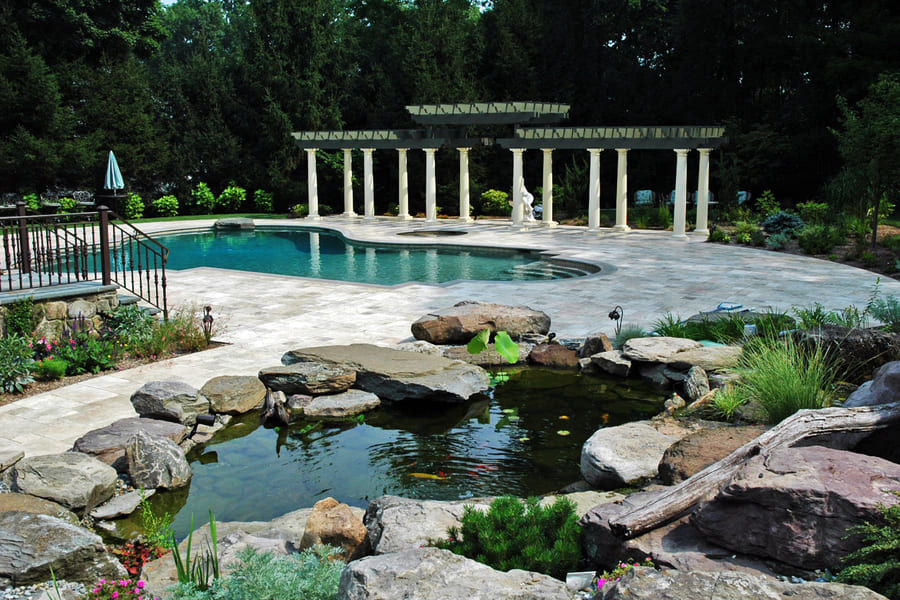 How you unwind and relax after a long day:
A good nap is my favorite way to decompress after a long day. Other than that, I am a pretty good binge TV fan. Lately, I am enjoying The Crown and Victoria; no surprise here that British sensibility, with its great garden culture, attracts my attention. I try to avoid politics if I want to stay calm.
Advice you'd give to other female entrepreneurs looking to start their own companies:
It's important to invest in yourself as you grow. Don't be afraid to spend on classes, reading materials, tools, equipment, or trips that educate or connect you to others in your field. I would also suggest moving slowly and not trying to grow or expand a business too quickly. There are so many variables, and things can change on a dime. It's okay to move slowly. Everything doesn't have to be "point and click." Be courageous and trust the universe. And it sounds corny, but don't be afraid to make mistakes. They can be a great way to learn and grow. Things will fall into place if you work hard, surround yourself with reliable people, and manage your expectations.
Motto you live by:
I don't have a motto that I live by! I have to remind myself every day not get overwhelmed, and that things have a way of working themselves out. It's hard advice to really listen to when it's high gardening season and everyone wants their work completed right away! But I do.
Monrovia Growers highlights a Mierop Design project on May 18th. 916 likes! Thank you Monrovia for the call out! I love your plants so much!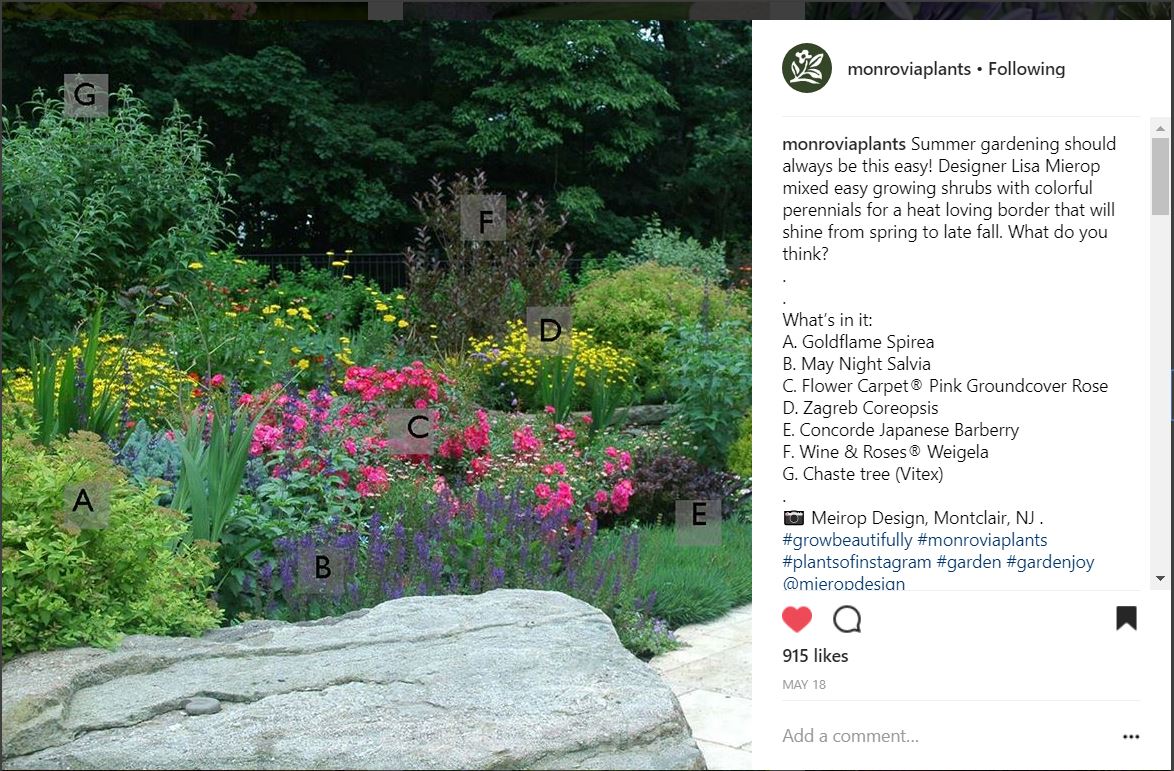 Mierop Design was awarded Best of Houzz 2018, making this the third consecutive year for this prestigious recognition. Mierop Design photos have been saved and shared over 10,000 times! Whoa! Even I am impressed by the volume of traffic that Houzz consistently commands for those seeking on-line design inspiration and resources for their homes and gardens.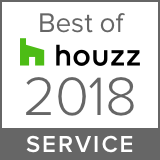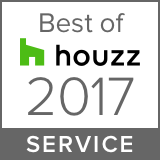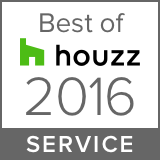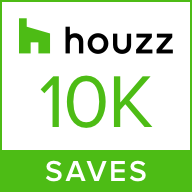 The Suburban Lot is a monthly blog that highlights topics and issues unique to the suburban landscape.  For assistance with any of the above information, please contact Mierop Design, a complete resource for landscape design, installation and property maintenance services.