I had been planning this blog post for months prior to the Coronavirus pandemic. I was waiting for just the right late winter/early spring moment when my readers, sick of cold and long winter days, were bristling to get outside into warmth and sunlight. Who knew what was in store for us this year, in that in-between moment? Who knew that, this year, we would long to be outside for an entirely new set of reasons?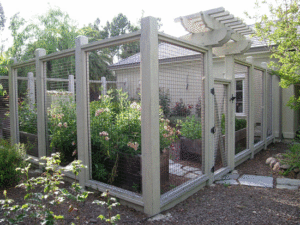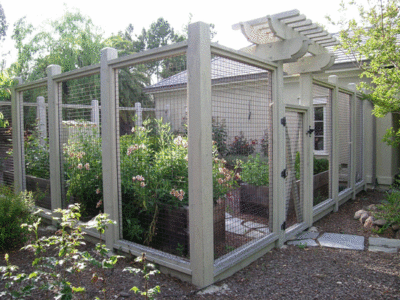 The last few seasons my business has seen a marked uptick in requests for kitchen gardens to be included in suburban home landscapes. It's not like clients never wanted them before, it's just that the volume of requests has risen noticeably. We have installed (or renovated) more kitchen gardens in the last few years than in all the other years of business combined. It has become such a dominant wish list item that we chose to theme our Mansion in May show house project as a 'Farm to Table'. Our space was designed with an enclosed kitchen garden followed by a chicken coop, a modular cooking island and then an elegant dining space that segues into a deep seating area complete with fire table.  Cancelled due to the pandemic, the Mansion in May has fortunately been rescheduled for September/early October and we hope you are able to visit us in New Vernon!
With damaging climate changes obvious (to most), legitimate environmental and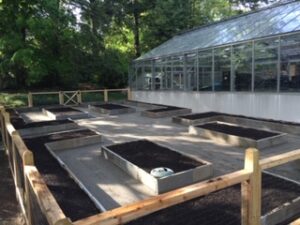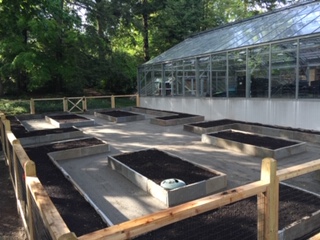 health concerns have become political and policy hot topics.  As a result, new thoughts affecting the landscape have gained ground (no pun intended!): eating organic, sustainable landscaping, growing one's own unmodified food crops, being more self-sufficient. This is more than a passing fad or momentary trend.  It's here to stay as the time has come for collective recognition of the devastating impact human beings have had on the global eco-system. Our way of life and populations are simply unsustainable.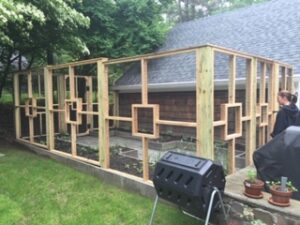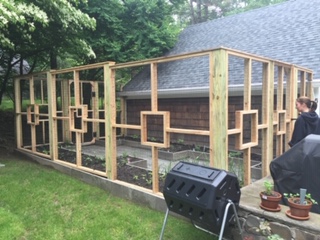 Add the reality of a global pandemic (not a coincidental phenomenon) to this already steaming brew and everything about kitchen gardens jumps into full color and bold lettering. Nurseries and growers, deemed 'essential' because they are at one end of the food industry selling crop starter plants and seeds have substantially stepped up promotions for 'grow it on your own' gardeners. On my Instagram account, sponsored ads have popped up from 'off the grid' homesteaders promoting 'how to' manuals and step by step programs for living independently off of the land.
If nothing else, the pandemic has reminded each of us how infinitely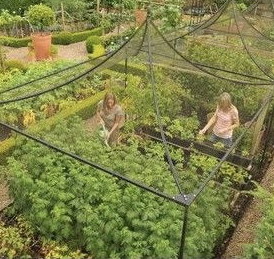 interconnected we all are and how dependent we are on domestic and global supply chains to bring us not only food, but pretty much everything we need to live our modern lives. It's unrealistic to think you will feed your family from a suburban kitchen garden, but it is a gesture towards an emotional and spiritual need to reconnect to Nature and a collective recognition that things must change. You might feel like Marie Antoinette in her fantasy dairy farm at Versailles, but at least you'll get your hands dirty and maybe teach your children that food doesn't come in packages from a supermarket.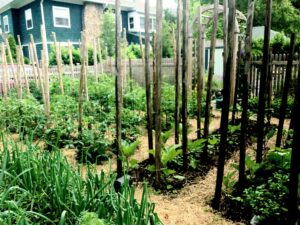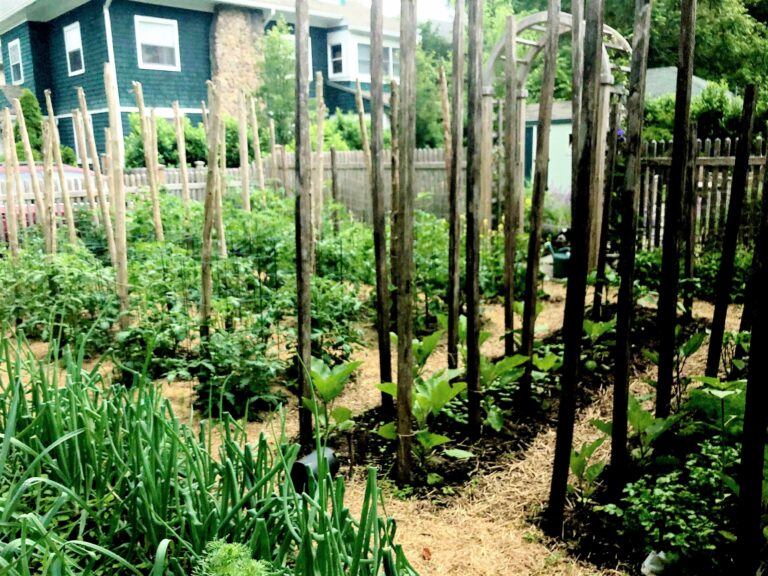 I hope this moment in time, as horrific as it is on so many levels, will refocus people on the things that truly matter. Certainly our health, food and water supplies are at the top of that list. I expect to be getting many more request for larger and more elaborate kitchen gardens – bring it on!
Featured photo courtesy of Chanticleer Garden Wayne, PA
The Suburban Lot is a (somewhat) monthly blog that highlights topics and issues unique to the suburban landscape.  For assistance with any of the above information please contact Mierop Design, a complete resource for landscape design, installation, outdoor furnishings and property maintenance services.